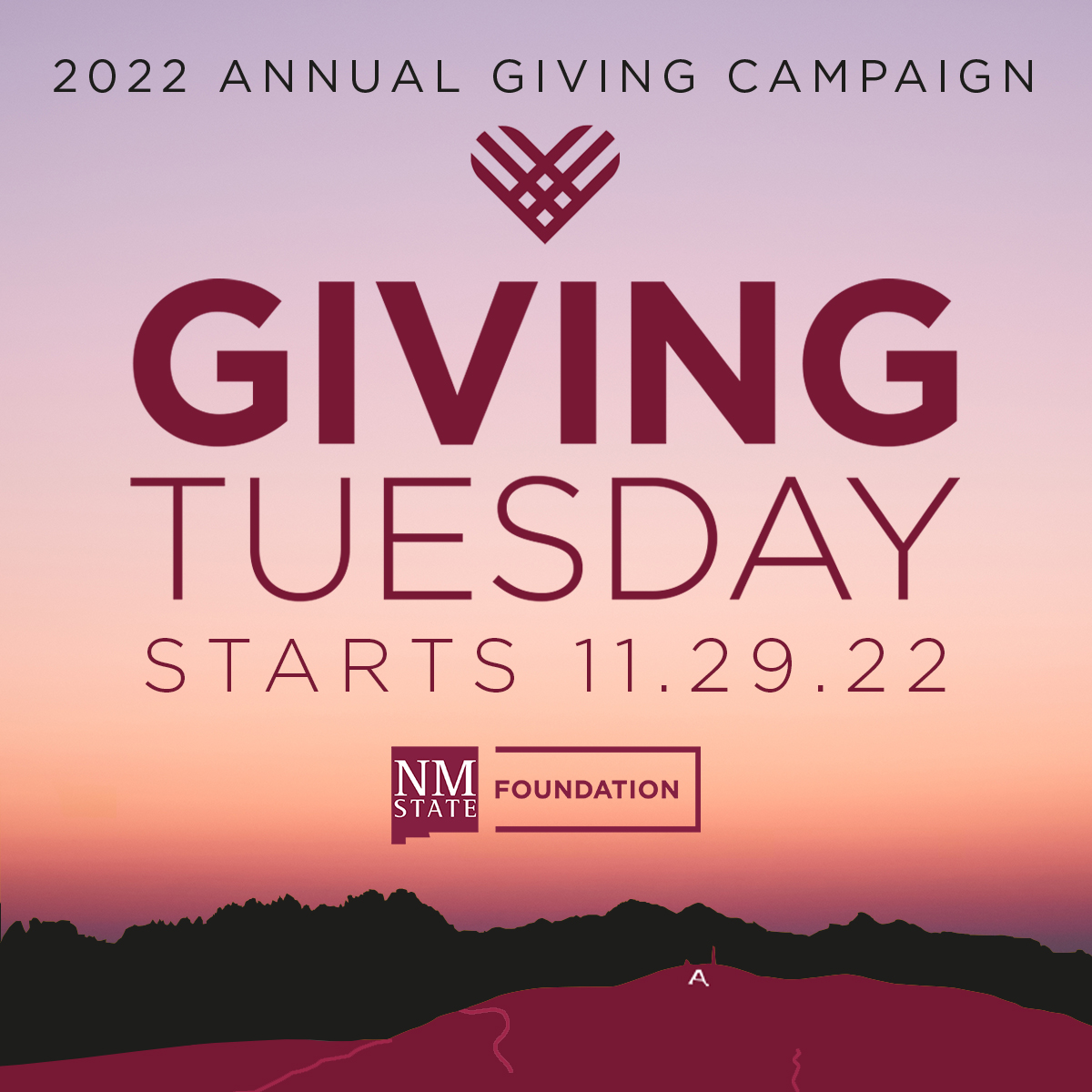 DAY PRIOR TO GIVING TUESDAY (11/28): Set your clocks! Get ready to support NMSU on Giving Tuesday, Nov. 29th. You can give early, starting now at nmsugivingtuesday.org, or schedule your donation for Giving Tuesday. Either way, we appreciate your ongoing generosity and support of vital programs to support our students! GO AGGIES!!!
DAY OF GIVING TUESDAY (11/29): Ready, set, GIVE! Today's the day: Giving Tuesday has arrived, and we're counting on your support for the crucial programs that do so much good for our Aggie community. Please donate at nmsugivingtuesday.org. Every act of kindness makes a difference. Thank you for your bold generosity!
Click Below to Donate Now!